In our constant efforts to increase the options for our guests, we are constantly looking to expand the diving locations where we offer liveaboard diving. But this is not easy without us actually visiting these new countries to try out the diving conditions, logistics & the quality of service from the boats that we wish to offer. Fortunately, we are proud to introduce our intrepid (diving) explorer, Mr Deano Jenkins who does this for us! Given any opportunity to try a new boat or diving location, Deano jumps aboard and lets us know how good the diving is, and which boats we should select to offer our ever-growing customer base.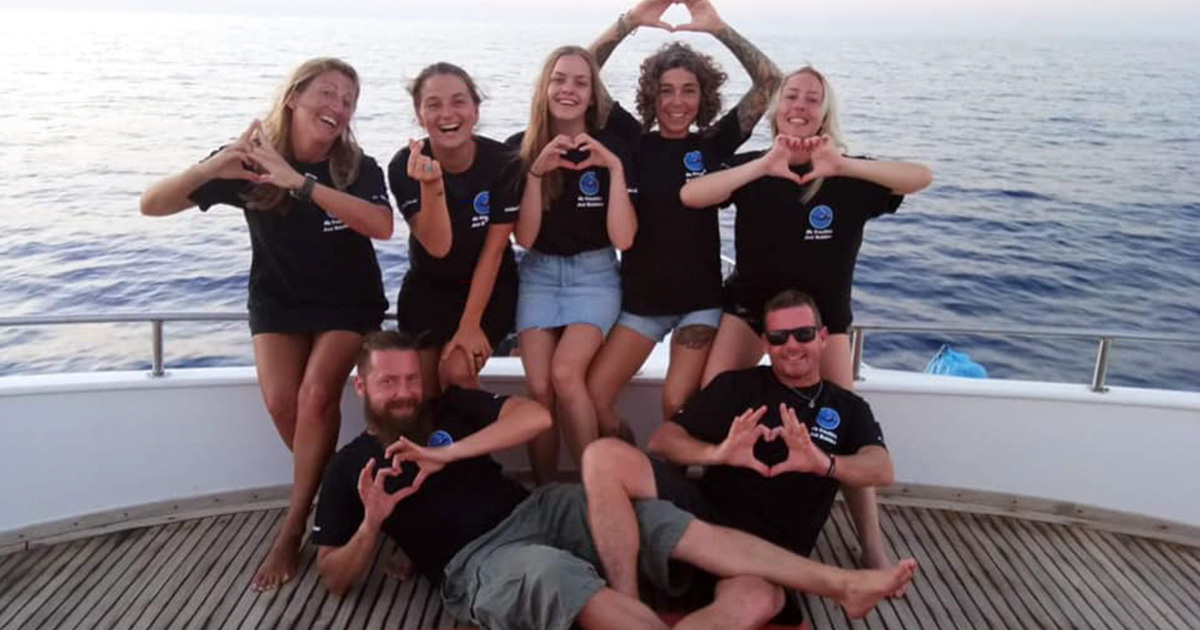 Deano is a long-time friend and fellow Briton, and of course a full-time professional SSI/PADI diving instructor. He often works in Thailand's Similan Islands from November until April, and sometimes into Myanmar's Mergui Archipelago. He has experience working in several other countries. Not only do we need someone whose opinion on diving & liveaboards we trust, we also need someone who's available to venture to these new places. Deano fits the bill perfectly, as he's qualified, single and has a very sociable & friendly personality.
Deano's latest adventure took him to The Red Sea, Egypt. The first plans were made back in February, and Deano invited a Mette, his friend from Denmark. But the group soon grew in size, with five others joining. These were Kent from Sweden, Jess from the USA, Mette's sister Lone, Aida also from The USA, and finally Fanny from Sweden. The Magnificent Seven met up in their resort in Hurghada, excited to join a week-long liveaboard on MY Tillis. Then Deano & Aida continued their diving by going directly onto another liveaboard (MY Samira Discovery) on a Deep South itinerary!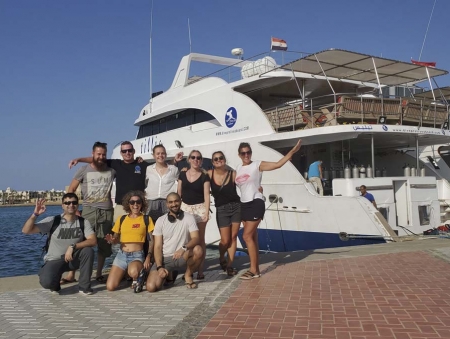 Choosing MY Tillis was a process of finding the best itinerary, dates and a respectable boat on which to travel. We had very little experience of Egyptian liveaboards up until this point in time. There were a couple of other boats that we decided were not up to standard, so Tillis was selected. Diving at The Brothers was a prerequisite, and this was confirmed on the itinerary. The cruise also went north to the famous wrecks in the Strait of Gubal, including SS Thistlegorm & Rosalie Moller. The Samira Discovery trip was a last-minute decision, booked just a few days before they boarded Tillis. Samira visited the southern dive sites from Port Ghalib, on what's referred to as 'the Deep South itinerary'.
Starting with the Tillis trip, not all things ran quite as smoothly as we had hoped & expected, but in general, the group had a great time with some awesome diving and lots of fun. A couple of things that could have made the trip even better included the change of departure port, the tender dinghy driver's adherence to safety, and minor things like bathrooms, briefings, 'jump times' and the number of Divemaster guides.
Deano's group all booked flights into Hurghada International Airport and booked a resort there because Hurghada was the stated departure port. But one week before the trip we noticed that the departure port had been changed to Port Ghalib. The Tillis team still provided free transfers from Hurghada to Ghalib, but this was a 3-hour drive.
With plenty of enthusiasm to collect surfacing divers, the tender dinghy driver was keen to reach them as soon as possible. However, this involved him driving too fast and at least once he arrived while divers were surfacing. After Deano's team's comments, this situation improved.
At first, a couple of bathrooms' water was too hot, while in others it wasn't even warm. And there was just one towel supplied per guest. Not the end of the world, but room for improvement.
For some reason, Tillis and the other boats at each dive site began dives at the same times of day. If these 'jump times' were staggered, there would be fewer divers in the water during dives.
When working as dive guides, Deano and his friends are used to leading up to four or sometimes five guests in each group. However, in Egypt (like The Maldives) the groups per guide are larger. Our Magnificent Seven were on board with five other guests, all led by just one guide. Luckily, nearly all of our team are dive professionals, so it was soon apparent that they could be left to continue each dive unaccompanied after the guide took less-experienced guests to the surface.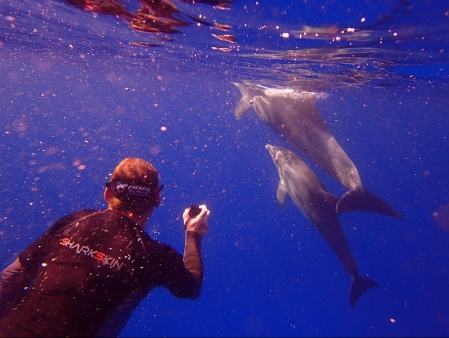 But overall, The Magnificent Seven had a wonderful week on board Tillis. They dived with some sharks among other marine life, much of which is endemic to The Red Sea. One of the highlights of the trip for many was the long snorkelling session with a pod of dolphins! It's not common to be able to scuba dive with dolphins but because they are so clever and fun-loving, snorkelling with them can be enjoyed by all for extended periods.
Plus of course, they dived some of the best wrecks in the world. In fact, it could be said that this trip focussed a little too much on the wreck dives. At least one guest had hoped for fewer wrecks and more night dives.
With the boat less than full, they had plenty of space to relax both inside and out on deck. They had seven comfy nights' sleep in air-conditioned guest cabins on a boat that is very popular in the region. And on the final night, the owner took them all out for dinner at a local seafood restaurant.
On August 3rd, Kent, the Danish sisters, Jess & Fanny went their separate ways, while Deano & Aida were met by the Samira team who whisked them off to Port Ghalib for their Deep South trip. First impressions were excellent, especially with the layout & condition of the boat, and the general professionalism of the team. Their trip took them to Daedalus and Elphinstone among other dive sites. The reefs were healthy and there was a lot of marine life to see. Almost certainly the highlight of Deano's & Aida's trip was diving with Hammerhead Sharks.
The team and the boat were very good, and Deano & Aida felt a step up from the trip the week before. One of the dive guides was very professional and popular, and the food was plentiful and delicious. For the few who don't eat seafood, separate meat dishes were prepared for them.
All in all, Deano & The Gang really enjoyed their adventure in Egypt, and most plan to return. But for now, it's time to go back to work, to study and to visit family. Deano returns to Thailand in October, and we are already planning his next diving adventure on our behalf.
Deano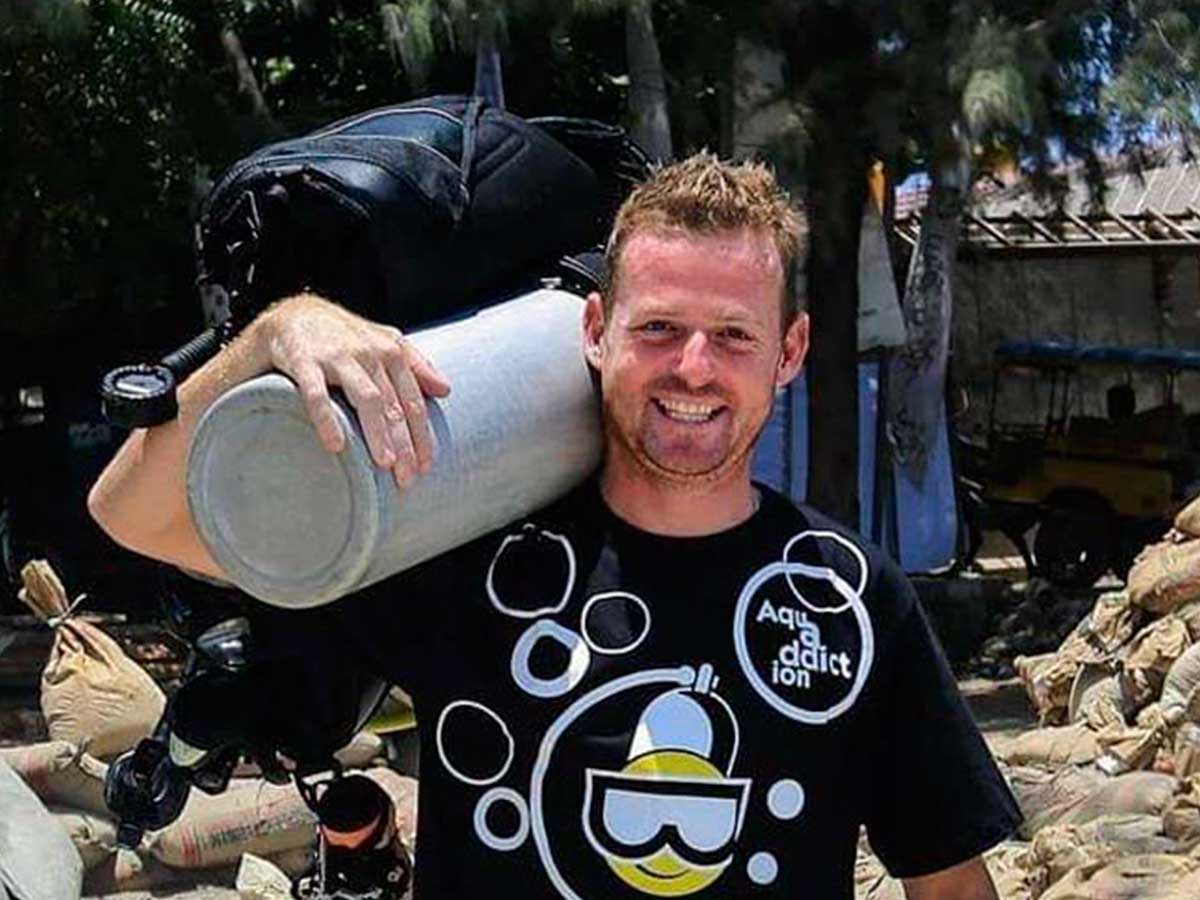 Deano is a full-time SSI/PADI instructor from Wales. He has spent more than 14 years teaching & guiding in & around South East Asia including Thailand, Indonesia, Borneo & Philippines, most recently on liveaboards to Thailand's Similan Islands & Myanmar.
Kent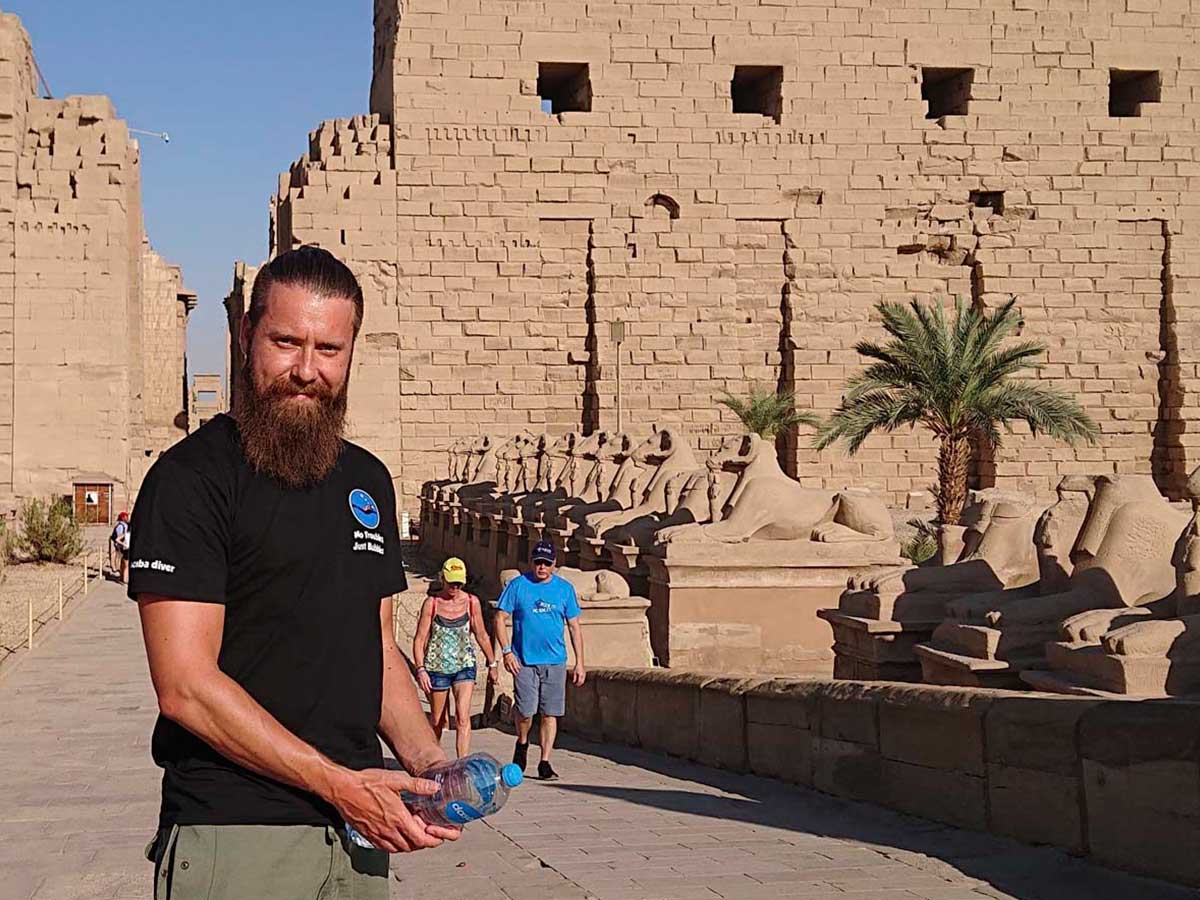 Kent is a 35-year old Swedish electrician who learned to dive when he was a teenager. But diving in cold & murky Swedish water wasn't fun. Then in 2008 when he dived in clear tropical water he realised how much he loved diving. Kent continued his diving education all the way up to become an instructor, and he has dived in many locations around the world.
Mette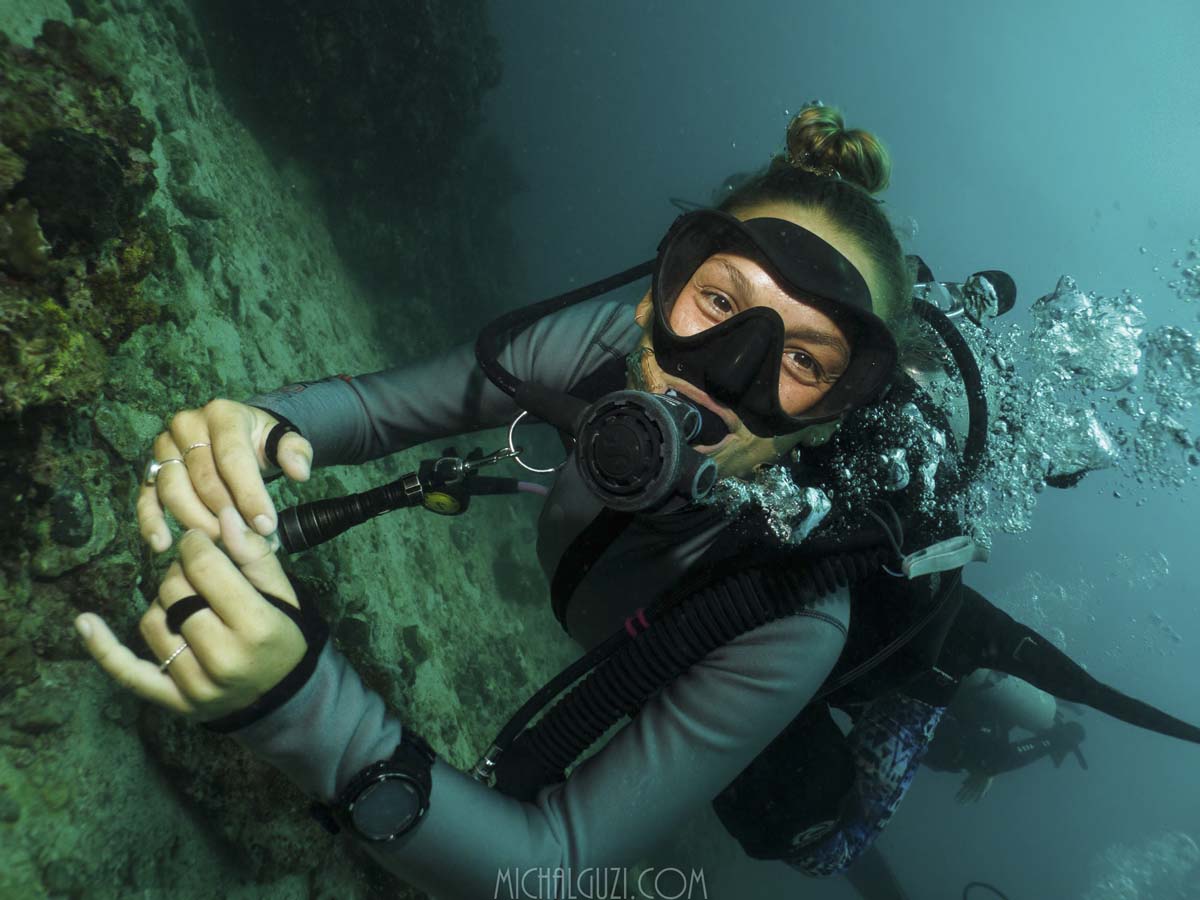 Mette is a Danish Scuba Instructor, who has recently returned to Denmark to finish University after working for four years in diving. She spent the last three years working on Malapascua Island, Philippines.
Jess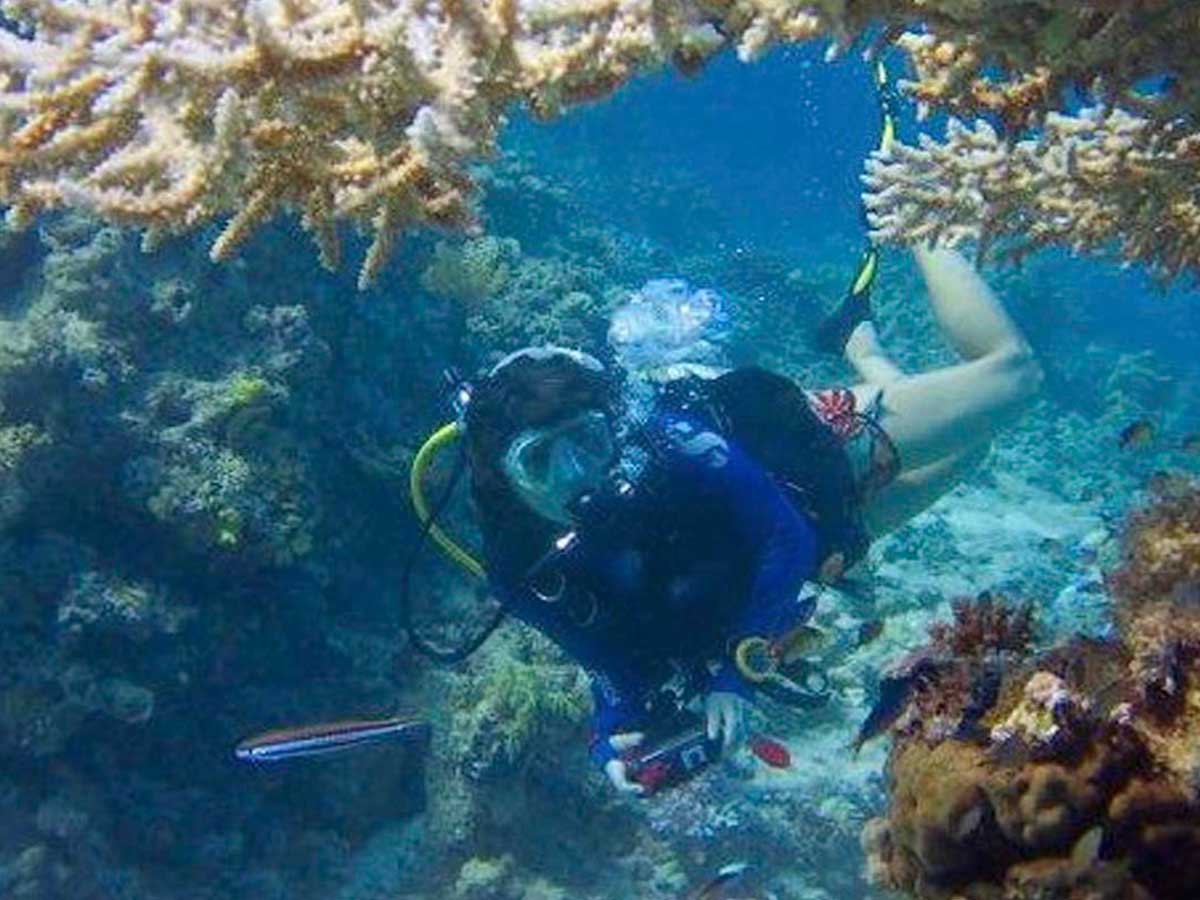 Jess is a full-time dive (instructor & & photographer) pro currently working in Zihuatanejo, Mexico. She also writes for several diving publications.
Lone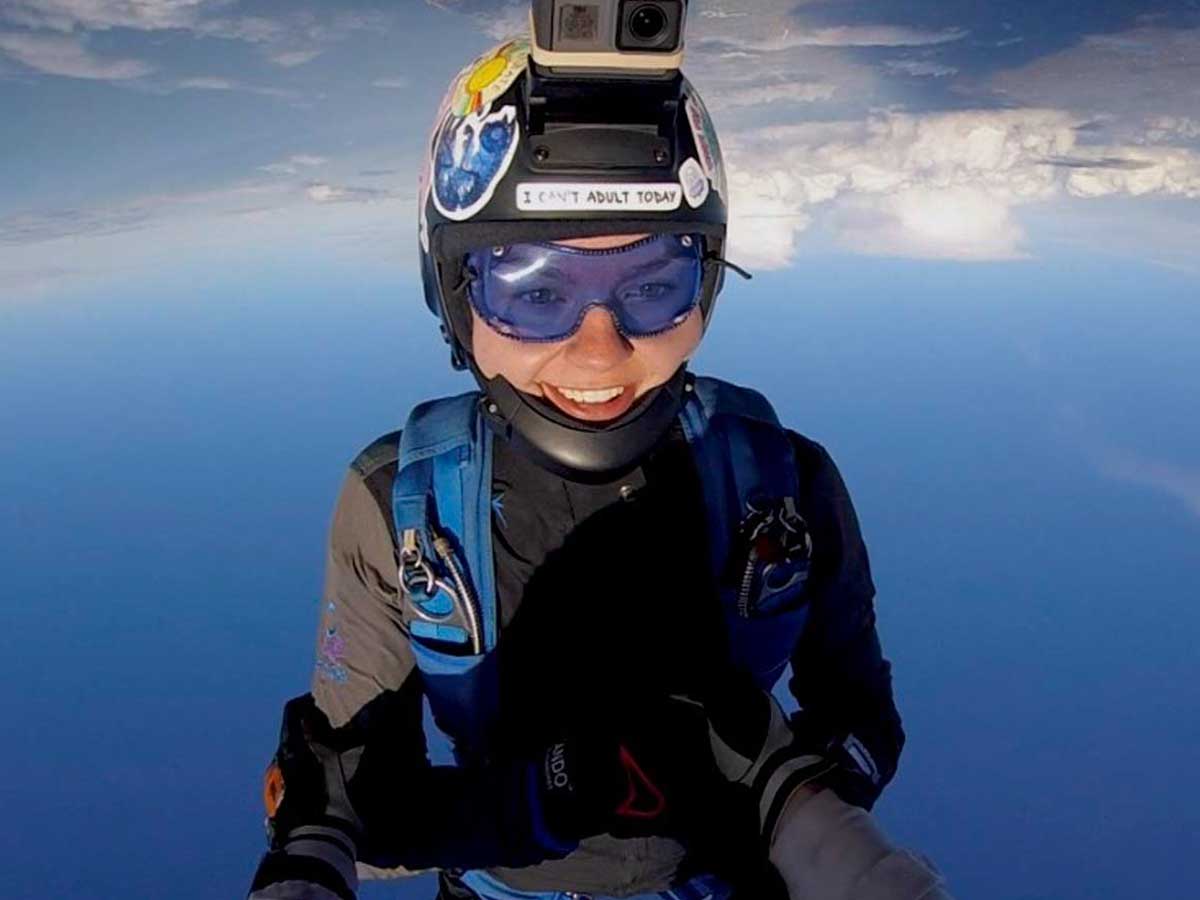 Lone spends most of her time enjoying diving of a different kind. She's an accomplished sky diver, who can't get enough of jumping out of planes as often as she can.
Fanny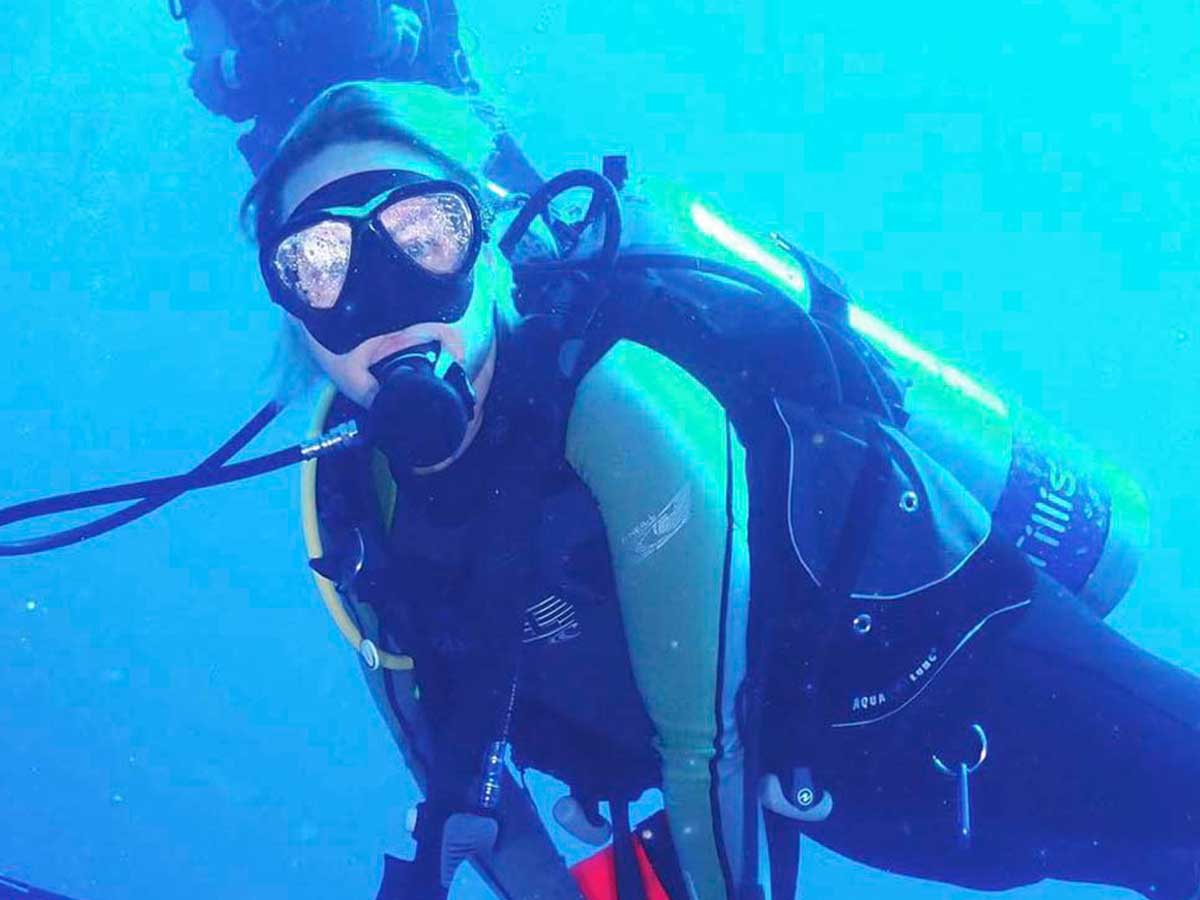 Fanny works in Sweden in on trucks, and she recently became a scuba diving Divemaster guide. Maybe when she starts to feel the Swedish winter she will return to warmer climates and dive more.
Alda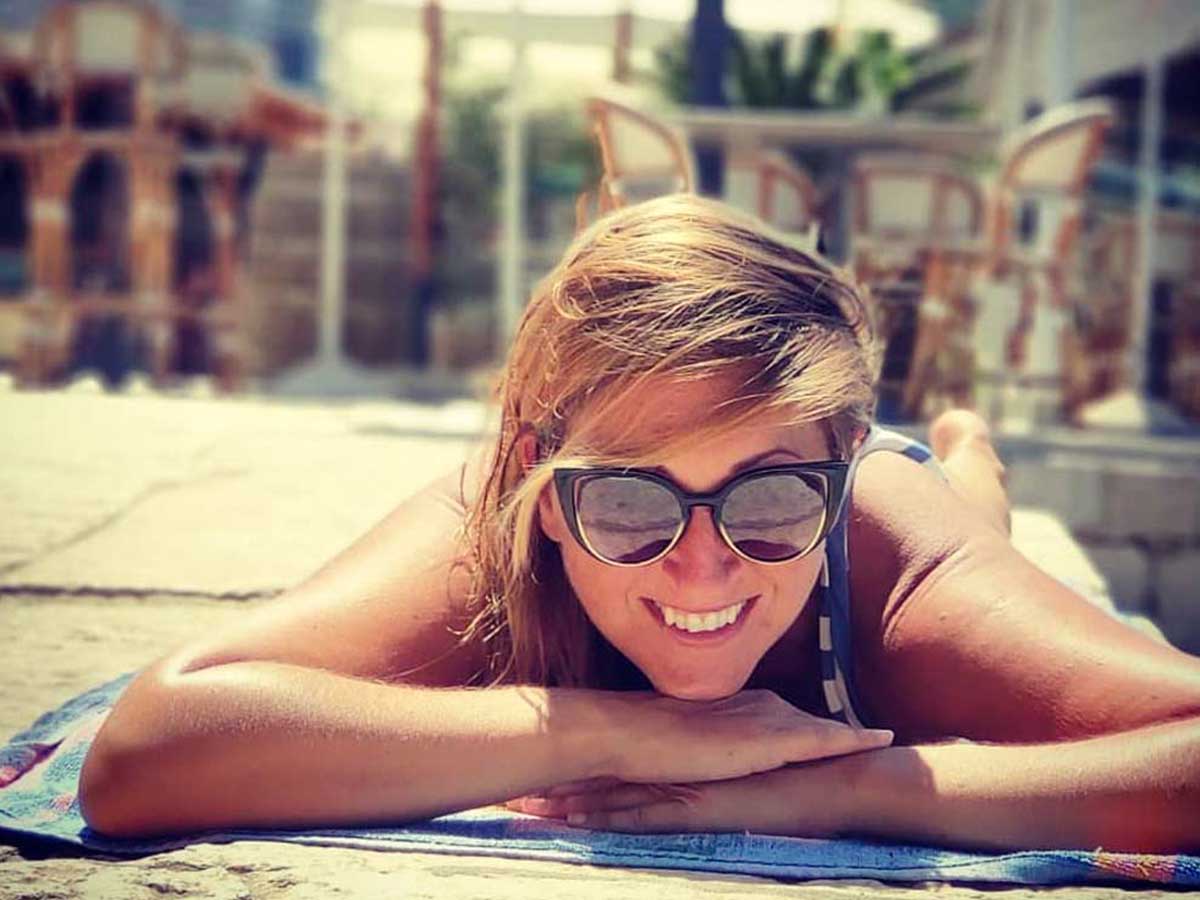 Aida is a genius. She has worked in high-profile government agencies as an accomplished scientist, but now she spends most of her time travelling. Aida helps companies with tax returns to fund her adventures.