Testimonials
Our Happy Customers Around The World
All of our liveaboard guests receive a free 'No Troubles, Just Bubbles' t-shirt. The t-shirts are high quality, and comfortable to wear. Any of our guests who are happy to send us a picture of them wearing the t-shirts can feature in the album below - if they choose to. We love pictures of happy guests on the dive boat, at the pristine Similan Islands beaches, underwater, or around the world in interesting places. We are happy to add names and locations or not, depending on each guest's choice & instructions.
Please send us your best 'No Troubles, Just Bubbles' photo to This email address is being protected from spambots. You need JavaScript enabled to view it.
127 Photos of happy divers around the world.
Latest Reviews From Divers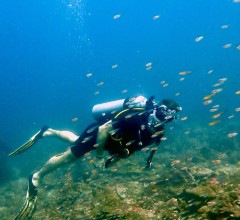 I booked this dive trip at very late notice but Jamie and the team did a great job at organising 2 day trips out to both Koh Bon and Koh Tachai. Both trips were very enjoyable and well organised with a professional crew running the dive operations and awesome catering on board. Well recommended!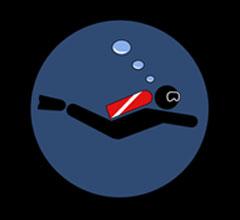 The diving was outstanding. The coordination ensured everything went smoothly. Our dive master was excellent. We stayed two days one night and all of the meals were delicious.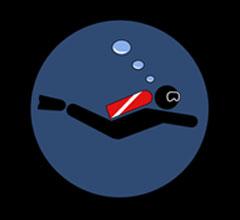 I had the dive trip of my dreams. The Phinisi live aboard was the most incredible dive adventure. The staff, the food, the boat layout, the hospitality was beyond great. I will see you guys next year!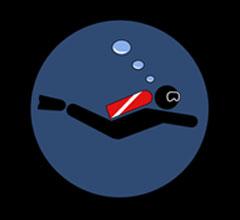 Great value. Great dives. Delicious food (yes it matters). Would highly recommend to any experienced diver or person looking to further thier diving skills. Super friendly environment. Would go again for the full 7 day trip next time.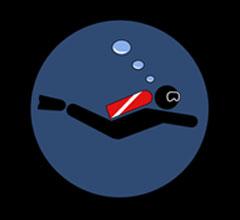 Tour leader and divemasters were excellent. I had toured much of this before, but the diving seemed much better. I' think much of that was due to the excellent staff. The food was good and plentiful. Giant strides were the way we entered the water, and the height was a little intimidating at the beginning. I did get used to it. The boat was not full. That is always nicer. Very much nicer.