Sorry Blue Dolphin we don't have trips for this boat at the moment.
These are some alternatives
For the best-value diving to Thailand's best dive sites, there is very little to be beat Blue Dolphin, a new triple-engine speedboat operating out of Khao Lak. Not only are the prices among the lowest, the time to reach each of the best dive sites in Thailand is also almost unbeatable. Blue Dolphin is far from 'no frills,' though. It's just that some people just want to get out to the Similan Islands, Koh Bon, Koh Tachai or Richelieu Rock and do no more than dive, and that's it. Pick up from local hotels and resorts, plus lunch and drinking water are included in the price, and the high-quality diving equipment rental prices are among the lowest for Similan diving.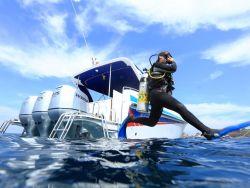 However, it's not just about high speed and low cost. Blue Dolphin is a new speedboat that is capable of transporting up to 17 divers in comfortable safety. The three 225 hp four-stroke motors ensure reliable, odour-free, and quiet performance every day of the week.
Many of our guests choose to dive on multiple days from Blue Dolphin, simply because the boat visits different spots one day after the other. This includes three days per week at Thailand's best dive site, Richelieu Rock, two days at the Similan Islands, a day at Koh Bon, and every Monday at Koh Tachai & Koh Bon.
For trips to Richelieu Rock, you need to have dived within 6 months.
From October 2018, new regulations require us to collect passport information for every guest at the time of booking. This is to buy your Marine Park entry ticket. It cannot be bought less than 48 hours before the trip, and sometimes takes several days.
Prices & Schedule
Blue Dolphin Diver Prices Overview 2023 / 2024
Destinations
Duration
Per diver
Boat Schedule and prices coming soon
Included In The Price
Transfers to and from local hotels
Meals
Tea / coffee
Drinking water
Soft drinks
Weights & weightbelts
Standard tanks
Dive master services
Not Included In The Price
Transfers to & from the airport
Dive equipment
National park fees
Dive computer
Dive insurance
Larger tanks
Nitrox
Tips / Gratuities
View More Available Months
Itinerary
Each day's itinerary is very similar, with only the location of the dive sites different from one day to the next.
Guests are picked up from Khao Lak hotels and resorts from 7.30am to 8.45am, depending on the location of the pick up. Hotels to north of Khao Lak get picked up last and dropped off first after the trip, and therefore these guests spend less time travelling. Transfers from Phuket are not possible. In fact, even guests who want to come by themselves from Phuket are advised not to. Staying in Khao Lak is the only reaslistic option.
A light breakfast (coffee & snacks) is served before departure.
At the end of the day guests are dropped off at their chosen location in Khao Lak.
click below for more details of your chosen trip.
Facilites, Layout and Specifications
Facilities Available with Blue Dolphin
Nitrox Available
Courses Available
Free Pickup
Vegetarian Food Available
Sundeck
Shaded Sundeck
Available to Charter
Breakfast & Lunch
Quick Journey Times
Beach Transfers
Courses
Taking part in a diving course at the Similan Islands is the best place to advance your diving level, or even learn to dive in Thailand. Blue Dolphin is a clean, fast, stable and new speedboat which can transport divers and snorkellers out to Thailand's best diving sites.
Contact us for more information about courses on Blue Dolphin
Transfer details
Ideally, divers check in the day before a day trip to finalise payment and process paperwork and equipment fitting, but this is not always necessary.
In the morning guests are collected from local hotels and resorts and taken directly to the pier. After each diving day trip, they are returned to their hotel, resort or other chosen location.
Guests who are unable to meet the scheduled pick ups or would like private transportation are welcome to contact us to arrange a private taxi at the most competitive rates.
Booking / Enquiry
Booking or enquiring is easy follow these steps
Step 1:
Complete the form below by entering your details
Step 2:
We usually reply within 2 hours (please check your email & spam)
Step 3:
We can reserve your space(s) commitment-free for up to one week
Step 4:
Deposits to book are usually paid using any card, PayPal or bank transfer
Blue Dolphin Reviews
Read real reviews from people who have dived with Blue Dolphin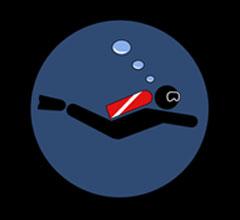 Our experience with Blue Dolphin was nice, however the boat was pretty small for 15 divers in total. The equipment had already been set up in advance, as it would be a bit chaotic to do that on the spot in such a small space. We were quite restricted movement wise and had to sit in our designated seats between dives. While we were immobile (as the dive site was the same for both dives), it got a bit uncomfortable due to the wa
ves and it was easier to get seasick or at least get a bit queasy. Having said that, the staff were very friendly, well-prepared, accomodating and organized. Compared to Sundancer I would say that Blue Dolphin was better organized, the equipment was in a better condition, but space wise it wasn't nearly as comfortable as the Sundancer.
...read more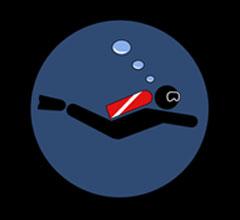 Trip to Richelieu Rock. For me the boat is not comfortable, too little room for each guest, no place for material. Instructor and boat crew were fine, but all together quite a stressful trip. We didn't enjoy it so much.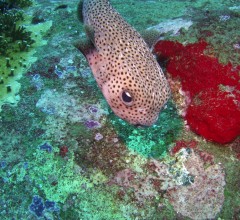 Communication was extremely easy. All pre-dive forms and information was completed online, including type/size of rental gear needed if any. There was no need to go to dive shop the day before. Our party of two was picked up at our hotel each day and after diving, we're safely transported back. The boat captain, crew and dive masters were safety minded, thus one day Mother Nature didn't cooperate (seas were rough) so
we had to go to an alternate dive site. Dive groups were small, no more than four to five people and we were grouped by experience level and type of diving done. We have been diving for over 30 years - Ben our very experienced dive master gave good briefings and safety reminders. Ben was also extremely familiar with the sea life indigenous to that area as well as other parts of the world. A pleasure to dive with Ben and of course Blue Dolphin!
...read more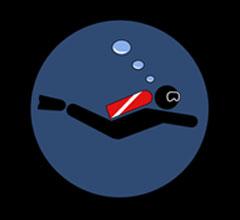 If you are diving from Khao Lak, Thailand I have only five words to say about Blue Dolphin- don't hesitate, just book it.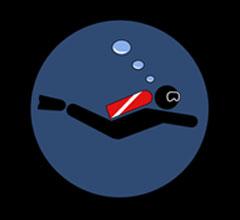 Bad weather bud still well organized and recommended.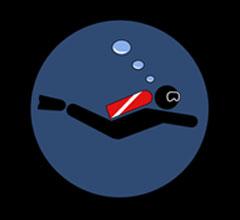 Awesome time. Neal was great. We're not super experienced and Neal made sure that we felt comfortable. Overall had a great experience. Plus free Ritz.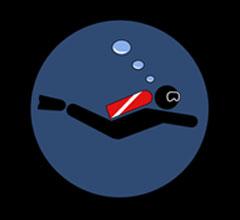 Thank you! I had a great experience diving with this crew.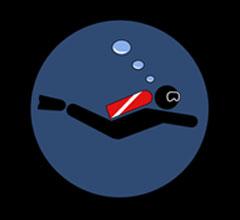 Amazing trip, excellent and professional service , thanks Jamie