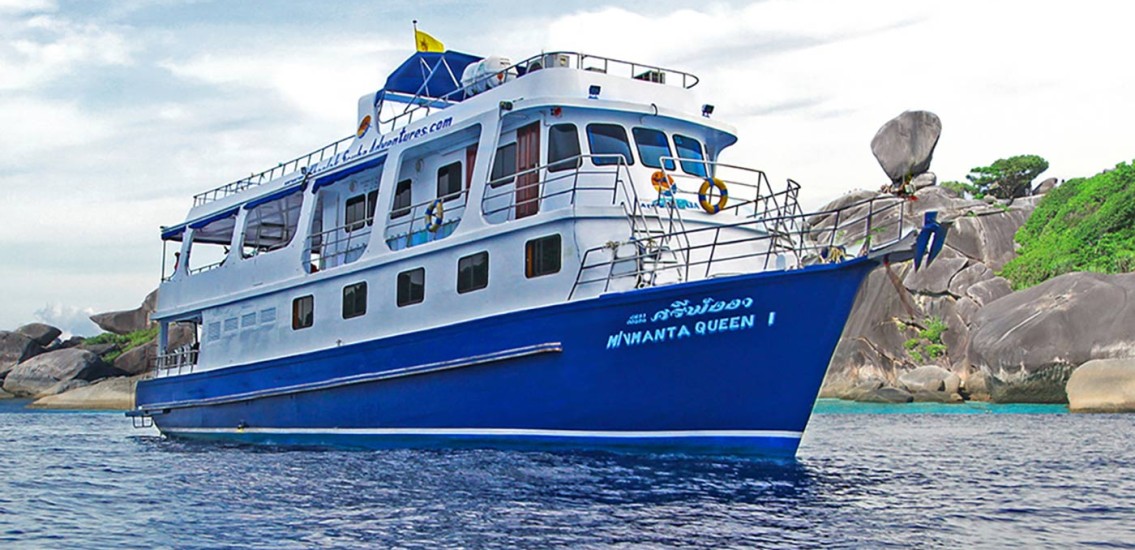 Thailand
Type: Liveaboard
Departs from: Tab Lamu Pier, Khao Lak
No. of guests: 20
Read all MV Manta Queen 1 reviews
Prices from:
802
USD
MV Manta Queen 1 is a very popular & highly-respected Similan diving liveaboard boat that takes up to 20 guests to the best diving sites in Thailand, including Koh Bon, Koh Tachai & Richelieu Rock. The boat's cabins each take up to two guests, in twin or double bed layout. Most cabins have private bathrooms, but some of the twin cabins do not, and the price for these is lower. All cabins have air-conditioning. At nearly 30 metres in length, Manta Queen 1 has plenty of space for couples and groups to socialize over a meal or evening drink, and there are plenty of places (inside & out) for guests to find some privacy with a book or to just top up a tan.
In addition to giving plenty of space to guests, the large size of Manta Queen 1 ensures that any rough seas during the first or last months of the diving season are dealt with easily. There are 8 crew and 6 diving staff to take care of the guests, many of whom are hoping to enjoy some of Thailand's best diving without having to break the bank.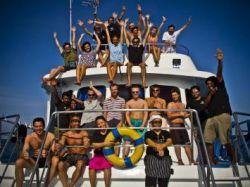 Although diving from Manta Queen 1 is among the best-value liveaboard, guests don't miss out on anything. All meals, fruits, snacks, tea, coffee, sodas & drinking water is included, too.
Manta Queen 1 happily accepts divers of all levels, including new fun divers, enthusiasts and even professionals. There is Nitrox available, as well as PADI courses. And now free Wi-Fi, that is dependent on when the boat is in range of a signal. Even though the prices are low, safety and quality remain a top priority. PADI professionals teach the courses and qualified & experienced Divemaster guides lead groups of no more than five divers, chosen to be at similar levels. Every year Manta Queen 1 undergoes a full overhaul and interior renovation, in order to maintain the best experience for all on board.
In the past few years Manta Queen 1 has offered 4-night and 5-night trip lengths. But from now on (2023-2024) the boat goes out for four days & four nights, offering up to 15 dives. Some other websites might still show its trips as 5D/5N and 19 dives. These websites are out of date. Also, there are some websites that show the trips to be 5D/4N, which is misleading. Maybe these websites show a 'per day' rate and dividing the trip price by five (instead of by four) shows the rate to be cheaper.
Departure is in the evening of the first day, and there's no diving until the following morning. The trips are less than 96 hours long, so we show them as 4D/4N.
Prices & Schedule
Included In The Price
Transfers to & from the airport
Transfers to and from local hotels
Meals
Snacks
Tea / coffee
Drinking water
Soft drinks
VAT
Night diving torch
Weights & weightbelts
Standard tanks
Dive master services
Mask and Snorkel
Full-foot fins
Towels
Soap & Shampoo
Luggage storage
Not Included In The Price
Dive equipment
National park fees
Dive computer
Alcoholic drinks
Dive insurance
Larger tanks
Nitrox
Tips / Gratuities
View More Available Months
Itinerary
The 4-day 4-night Manta Queen 1 diving safari itinerary departs from Khao Lak in the evening. Guests sometimes meet at the dive centre first for balance payment, equipment fiting and to sign a couple of forms. But some are taken directly to the boat, there is a general briefing and a light evening meal is served on board. The boat sails into the night and the diving starts in the morning of the following day.
There are four dives per day for three days, then three dives on the final day, before the boat returns to the pier in the afternoon.
After the 'check out' process at the dive centre, guests are taken to their chosen destination in Khao Lak or Phuket.
Click below for more details.
The itineraries below are the most-common for each trip, but these can sometimes be changed for a number of reasons. Small changes are made due to weather & sea conditions, special marine life sightings, overcrowded dive sites, local-authorities' instructions, and the needs & requests of the paying guests. The safety & comfort of all guests is most important at all times.
Facilites, Layout and Specifications
Facilities Available with MV Manta Queen 1
Nitrox Available
En Suite Available
Air con
Dinghy
Courses Available
Free Pickup
Suitable for Children
WIFI
Lounge
AV Entertainment
Vegetarian Food Available
Double Beds Available
Sundeck
Shaded Sundeck
Available to Charter
Beach Transfers
MOD_FEATURES_RINSE_TANKS
MV Manta Queen 1 Layout
8x
En suite main deck cabins
2x
Std. twin lower deck cabins
MV Manta Queen 1 Specifications
Length.
27 metres.
Width.
6 metres.
Hull.
Wooden.
Engines.
2x Hino 450hp 10 cylinder.
Generators.
1x 40Kw. 1x 50Kw.
Nitrox filling station.
Nitrox tanks and PADI courses available.
Cruising speed.
8-9 knots.
Navigation.
GPS Sat.Nav, depth sounder, compass.
Water.
14,000 litres.
Accommodation.
10 air conditioned cabins
Amenities.
Large salon, sun deck, tea and coffee.
Crew.
1 Captain, 1 Engineer, 1 Cook, 4 Assistants.
Diving.
30x 12-litre aluminium tanks, int'l valves.
Safety.
VHF Radio, life jackets, life rings, first aid kit.
Dinghy.
2x 4 metres with 40hp engine.
Courses
There is a selection of PADI diving courses available on Manta Queen 1, including Enriched Air Nitrox (EAN) and Advanced course. We always recommend MQ1 guests to pre-book their PADI course with just a 500 THB deposit. However, it's usually ok to choose and confirm after your arrival.
Courses
Courses
Prices

43

USD

Including: Manual, Certification, Computer & fills

229

USD

Including: Manual & Certification

229

USD

Including: Manual & Certification

229

USD

Digital Underwater Photographer

Including: Manual & Certification

229

USD

Including: Manual & Certification

258

USD
Transfer details
The Manta Queen fleet use minivans to collect guests from hotels & the airport. Each minivan is pre-arranged for its set route, times & guests.
If you're staying in and around Khao Lak you can get free scheduled transfers in the afternoon on departure day.
Manta Queen 1's Phuket guests can get free transfers. The pickup times are usually after lunch and until 3.30pm, depending on the location of your hotel.
Pickups from Phuket Airport are mid-afternoon on departure day.
At the end of the cruise, everyone is usually transferred back to the Manta Queen office, before being taken to your chosen hotel.
Guests who are unable to meet the scheduled pick ups or would like private transportation are welcome to contact us to arrange a private taxi at the most competitive rates.
Booking / Enquiry
Booking or enquiring is easy follow these steps
Step 1:
Complete the form below by entering your details
Step 2:
We usually reply within 2 hours (please check your email & spam)
Step 3:
We can reserve your space(s) commitment-free for up to one week
Step 4:
Deposits to book are usually paid using any card, PayPal or bank transfer
MV Manta Queen 1 Reviews
Read real reviews from people who have dived with MV Manta Queen 1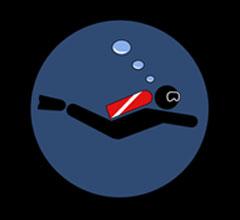 It was a fantastic trip! Great tourleader Mickey with his team and the outstanding boatcrew, very helpful with everything! Thank you guys so much!
My first liveabord so nothing to compare it too, but I absolutely loved the trip. Totally professional but with a good dose of humour, Xavier and Robert's dive briefings were very clear but not over technical, all dive guides extremely knowledgable and passionate about the ocean. Emphasis on safe and responsible diving at all times (deep stops and 5 min safety stops on every dive) Thai staff superb- just always there when
you needed them! Food superb. The boat was very spacious despite being full- always a corner to chill. 4 dives a day 30m, 30m, 25m 20m roughly. A couple had currents that were a bit of a challenge for me, but everyone coped. Nitrox a huge benefit- several did the course on the boat. Now very tired but very happy! 'Dive sleep eat repeat' was exactly what we did!
...read more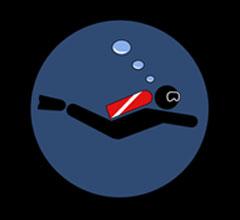 Diving with MantaQueen1 and Tik was wonderful. Friendly and professional diveguides and crew. I feel safe. Diving Richelieu Rock just breathtaking. Thanks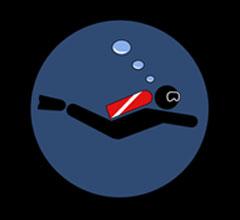 Fantastic, but very tough diving. Sensational Dive guides, and ratio of 1:3, or even 1:2 was unpreceedented. Every moment was used making a very full trip, and food, or course fantastic. The only critism is the cabin door locks whihc could lead to being locked in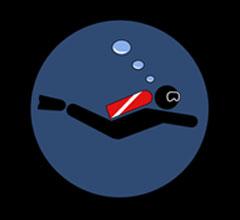 Well organised great people and dive-sites, highly recommended!!!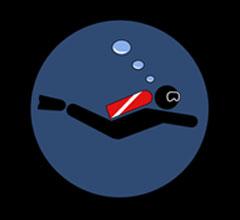 Had a great trip. I am not good with names but John was excellent. My dive leader Tik was the best ever he truly cares about everyone. I would choose to dive again and again.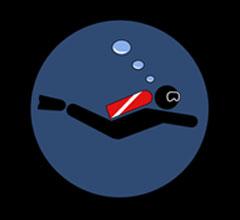 Karel Hanse
Nationality: Netherlander
Dived: 03 December 2018
I enjoyed it very much, the diveguid Tik, the helpfullness of the boys on the wet area, the food and the given assistence for my handicap!! Thank you very much!!! Greetings, Karel Hanse (NL)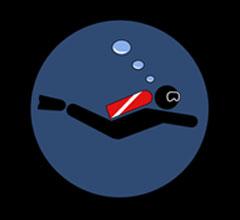 Amazing, magical, professional great Thai support team and dive masters You will never forget this experience Steve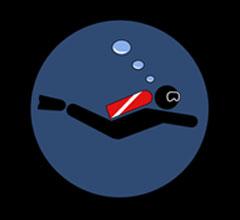 Very easy and very helpful service from No troubles Just Bobbles, with evrething from boooing the liveaboard to cheep hotel and taxi service. MQ1 has great staff especially dive guide TIK who didn´t say much but was super helpful under water. The boat cabins are bit small and smell of diesel when the boat is "parked" thats the only negativ thing about the trip.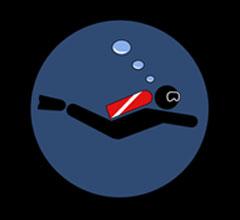 Amazing !! More than I expect !!