Sorry MV Bunmee 3 we don't have trips for this boat at the moment.
These are some alternatives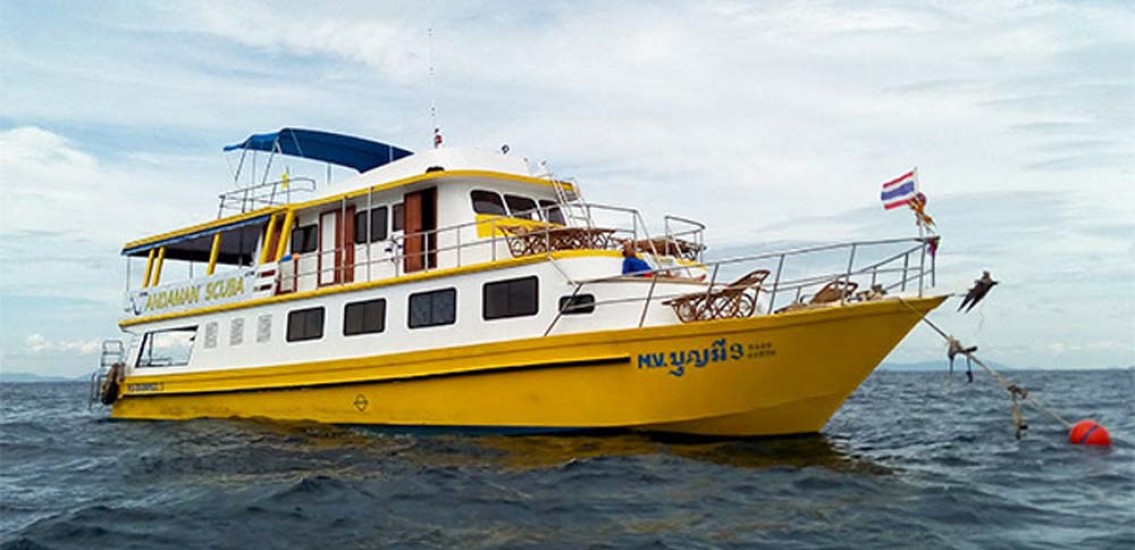 Thailand
Type: Liveaboard
Departs from: Tab Lamu Pier, Khao Lak
No. of guests: 18
Read all MV Bunmee 3 reviews
Prices from:
587
USD
Bunmee 3 is a very popular scuba diving liveaboard. Newly-launched in 2015, this boat is owned and run by a very-experienced team who know what divers want from a liveaboard safari in Thailand. The size of the boat means that even when full there is plenty of space for everyone to relax in comfort. Bunmee 3 has a good design, organisation & service.
New for 2019-2020 the trips are 'flexible' meaning that you can join on any day, and stay for one night, two nights or even longer. Every day Bunmee 3 visits Thailand's best dive site; Richelieu Rock, and at night the boat moors at The Surin Islands for shelter. If you join for 2D/1N you will get six dives, with four or more at Richelieu Rock (weather permitting). 3D/2N trips offer up to 10 dives, six at Richelieu and four at Surin's wonderful dive sites.
There are two cabin types on Bunmee 3, and all are fully-air-conditioned & cleaned daily. Starting on the boat's upper deck, there are four 'Standard' cabins. These are can have a double or two single beds. Although they do not have private bathrooms, one bathroom on the boat is designated only for the guests of the Standard cabins, meaning that they are semi-private. On Bunmee 3's main deck are the rest of the guest cabins. These are four 'Comfort' cabins which can be double or twin, and some have flat-screen tvs and private en suite bathrooms. At the front of the main deck is the boat's master cabin, which has a large double bed, a sofa that can be used as a single bed, & of course a private en suite bathroom. All Bunmee 3's cabins have sea-view windows, space to store luggage and they are well-decorated & designed.
The communal areas on Bunmee 3 are where most guests socialise, relax and listen to the special dive briefings. Starting with the sundecks, Bunmee 3 guests can relax on the boat's roof or at the front of its upper & main decks. At the rear of the upper deck is a large and well-designed outdoor covered dining area. Three large tables & sofa benches are easily enough space for all guests to socialise and eat the delicious food. This area has a large flat-screen television, and food service counter. At times when the wind is strong or some rain falls, the crew can quickly pull down the temporary tarpaulin weather-walls. At the rear of the main deck is a large and well-thought-out diving platform. Here the machinery (compressors etc.) is kept out of the way, and divers can comfortably & safely stand and walk around. Bunmee 3 has a motorised tender dinghy to bring back divers who surface far from the main boat or near the reef, as well as to transport guests to the pristine beaches of the Andaman Sea.
A couple more things which make Bunmee 3 stand out among its competitors are the service on board. A combination of French flair and Thai hospitality makes every Bunmee 3 trip a truly wonderful experience. These include the dive briefings, which are accompanied by a video presentation. Most other Similan liveaboard diving trips' dive briefings are presented with a picture on a portable whiteboard. The video briefings are so much better and easier to understand. Also, unlike the other boats which serve buffet meals all the time, Bunmee 3 guests are able to pre-order some meals. Not only is the food delicious, this a-la-carte service makes it so much more enjoyable. This attention to detail and service makes a big difference, especially for divers who have paid to visit the best dive sites in Thailand on one of the region's best-run liveaboard boats.
Prices & Schedule
Included In The Price
Transfers to and from local hotels
Meals
Snacks
Tea / coffee
Drinking water
VAT
Weights & weightbelts
Standard tanks
Dive master services
Towels
Soap & Shampoo
Luggage storage
Not Included In The Price
Transfers to & from the airport
Dive equipment
National park fees
Dive computer
Soft drinks
Alcoholic drinks
Dive insurance
Night diving torch
Larger tanks
Nitrox
Mask and Snorkel
Open-heel fins
Full-foot fins
Tips / Gratuities
View More Available Months
Itinerary
Bunmee 3 has 2D1N trips & 3D/2N trips.
New for the 2019-2020 diving season, Bunmee 3 will be stationed at The Surin Islands, and every day meet guests at Richelieu Rock.
This means that you can join on any day of the season and stay for one or two nights. Each day's dives are at Richelieu Rock, and most days the early morning or evening dives are at one of the Surin Islands' dive sites.
Please click on the itinerary below that best matches your choice. Or click on 'show itinierary' on your chosen dates on our schedule to be sure.
Facilites, Layout and Specifications
Facilities Available with MV Bunmee 3
Nitrox Available
En Suite Available
Air con
TV in Cabin
Dinghy
Courses Available
Free Pickup
WIFI
AV Entertainment
Vegetarian Food Available
Double Beds Available
Sundeck
Shaded Sundeck
Available to Charter
Beach Transfers
MV Bunmee 3 Layout

Main Deck

Superior Deck
Key
1.
Master Cabin.
9.
Dining Area.
2.
Comfort Cabin.
10.
Buffet.
3.
Standard Cabin.
11.
Mini Bar.
4.
Shower / Toilet.
12.
Video / Multimedia
5.
Deck Ladder.
13.
Sundeck
6.
Diving Area.
14.
Crew Cabins
7.
Diving Deck.
15.
Captain Cabin
8.
Galley.
MV Bunmee 3 Specifications
Type:
24 metres / 83 ft.
Length:
24 metres / 83 ft.
Beam:
5.5 Metres / 18 ft.
Draft:
2 Metres / 7 ft.
Engines:
2 x 500 HP V10 Nissan.
Generators:
2 x 60 kw.
Crusining speed:
12 Knots.
Compressors:
2 x 16 m3/h. Bauer.
Instrumentation:
1 GPS, Depth Sounder, Radar, VHF, marine CB and mobile Phone. WI-Fi is available most of time.
Fresh Water:
10,000 Litres.
Fuel:
4,000 Litres.
Safety:
Oxygen and First Aid Kit.
Courses
CMAS & PADI courses are available on Bunmee 3. In fact, a scuba diving liveaboard trip is the perfect time & place to take part in an advanced or Speciality diving course. The Advanced and Nitrox EAN32 courses are by far the most popular. If you're interested in taking a course on Bunmee 3, please let us know before departure, so that we can check availability, prices & prepare as much as possible in your chosen language.
Courses
Courses
Prices

CMAS:

EANx Nitrox

Including: Manual & Certification

172

USD

PADI:

EANx Nitrox

Including: Manual & Certification

200

USD

PADI:

Advanced Open Water (AOWC)

Including: Manual & Certification

240

USD
Transfer details
Bunmee 3 stays out at sea, and guests are transported from Khao Lak hotels by luxury minivan to KuraBuri Pier, which is 90 minutes to the north. Then the large and comfortable daytrip boat 'Bunmee D' makes the short crossing to Richelieu Rock while guests enjoy breakfast and dive briefings.
At the end of your trip, you will be taken back to KuraBuri Pier by Bunmee D, arriving approximately 4pm, then transferred by luxury minivan back to Khao Lak.
Guests who are unable to meet the scheduled pick ups or would like private transportation are welcome to contact us to arrange a private taxi at the most competitive rates.
Booking / Enquiry
Booking or enquiring is easy follow these steps
Step 1:
Complete the form below by entering your details
Step 2:
We usually reply within 2 hours (please check your email & spam)
Step 3:
We can reserve your space(s) commitment-free for up to one week
Step 4:
Deposits to book are usually paid using any card, PayPal or bank transfer
MV Bunmee 3 Reviews
Read real reviews from people who have dived with MV Bunmee 3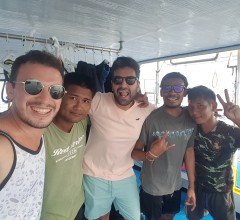 We had a great experience at this liveaboard. Bang (Dive Master and guide) and his crew were amazing on every way possible; food, attention, kindness, helping with gear and equipment, and even flexible with lunch time and Dive times. Definitely one of the best Diving experiences I have ever had. Thank you Bunmee 3 Team for this wonderful experience, I hope to be back soon!! =)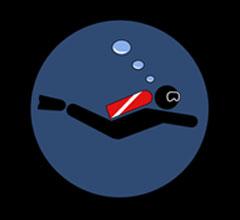 An excellent boat trip!! Crew members are nice and helpful, instructors is professional and willing to explain in details. A little bit concern on the cleaning, there's cockroaches running one night...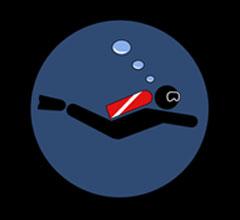 Spectacular dives at Richelieu Rocks. So much fish life! Had a Black Manta come in close and circle us at Hun Diang. The staff and crew bent over backwards to take care of us. They even put your fins on for you. To Greg, Pomme, Ae and the entire crew thanks for a great trip. Mike and Margo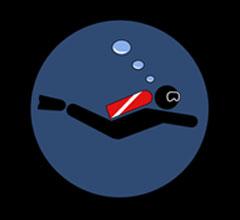 We had a great time on the MV Bunmee. Staff was so gracious and the boat was clean and comfortable. Food was fabulous! Kudos to the chef!