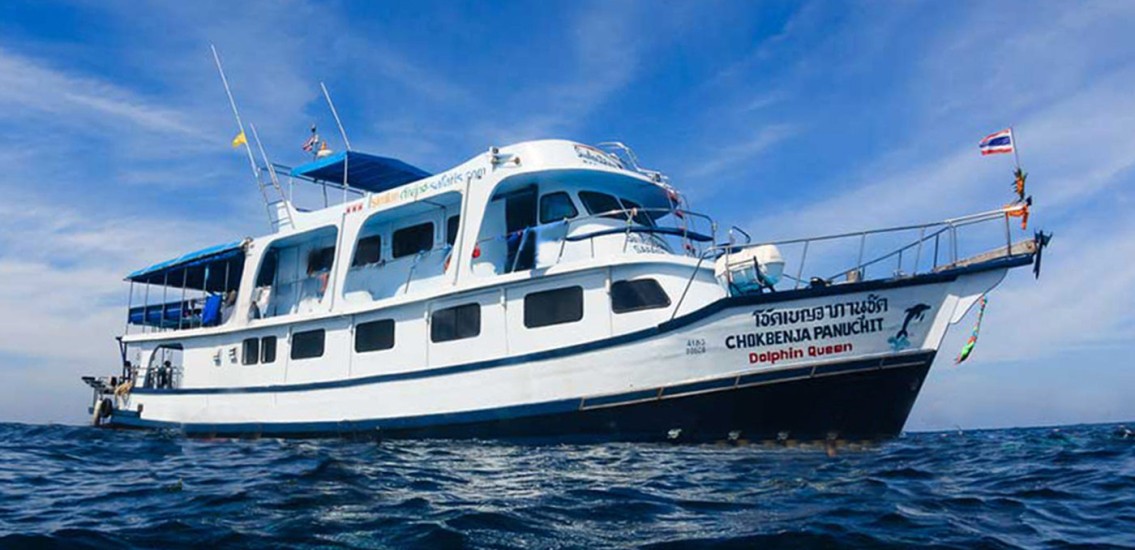 Thailand
Type: Liveaboard
Departs from: Tab Lamu Pier, Khao Lak
No. of guests: 20
Read all MV Dolphin Queen reviews
Prices from:
555
USD
MV Dolphin Queen is a hugely popular Similan liveaboard diving boat which can host up to 20 guests in air-conditioned comfort on 3 & 5 day/night cruises from Khao Lak. The boat is 24 metres long, and fully equipped with navigation, safety & communication equipment, as well as Nitrox.
There are three cabin types on Dolphin Queen, all of which have air conditioning and opening windows. On the main deck are twin-bunk cabins, two doubles, and two cabins that can take up to four guests. On the upper deck are two more double cabins which have doors that open out onto the deck. All cabins have individually-controlled air conditioners. Socializing and mealtimes take place at the back of the upper deck, in the covered open-air communal area. This is where the delicious meals are served (buffet style), and where most people on board spend non-diving time. There are also plenty of places to find some privacy and sunbathe and/or read a book.
Unlike some other Similan liveaboard diving boats which may be newer & more attractive, Dolphin Queen's qualities are a little deeper under its skin. The team are very experienced, and they know exactly how to run a safe, fun & enjoyable liveaboard cruise. We follow up every customer that we place on every boat, and Dolphin Queen always gets very good feedback. Little touches like open-heel booty fins as part of the free diving equipment and computers & instructors for more than just diving courses make a lot of difference. In general, from the delicious & abundant food to the service from dive staff and boat boys, liveaboard cruises on Dolphin Queen are wonderful. When you look at the prices compared to other boats, it's often a very simple choice.
Diving groups are made up of no more than four guests per Divemaster guide and there is a detailed briefing before each dive. At any time of day free tea, coffee, snacks, fruits etc. are available. There is a dinghy to return diving guests to the boat and to take you onto the wonderful beach at the Similan Islands.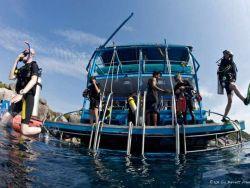 Dolphin Queen trips are a lot of safe fun, and possibly the best-value diving safaris to Thailand's best dive sites. The whole team on board understands what all levels of diver want & need. The equipment rental costs are among the best value, but in no way lower quality or condition than any other liveaboard diving safari trip. For the 2022-2023 season, the trips are 3D/3N and 5D/5N in length.
Please note that divers on MV Dolphin Queen need to be certified to depths of 30m (99ft). Those who are not can choose between taking the PADI AOW course on board (which is great value includes a PADI instructor and use of a dive computer for the whole cruise), or doing the Adventure Deep dive at the start of the trip.
Prices & Schedule
Included In The Price
Transfers to and from local hotels
Meals
Snacks
Tea / coffee
Drinking water
VAT
Night diving torch
Weights & weightbelts
Standard tanks
Dive master services
Mask and Snorkel
Open-heel fins
Full-foot fins
Towels
Soap & Shampoo
Luggage storage
Not Included In The Price
Transfers to & from the airport
Dive equipment
National park fees
Dive computer
Soft drinks
Alcoholic drinks
Dive insurance
Larger tanks
Nitrox
Tips / Gratuities
View More Available Months
Itinerary
MV Dolphin Queen liveaboard guests should arrive for check in, final payment and equipment check at the PADI 5-star dive centre no later than 4pm on the day of departure, but they are welcome to visit on any day before. Dolphin Queen diving safaris in Thailand are for 3 days & nights (10 dives) or 5 days & nights (18 dives), leaving in the late afternoon on the first day and returning at about 2-4pm on the final day.
There is nearly always a videographer aboard, so you may want to see your video played on the tv.
There are normally four dives per day (3 day dives & 1 night or sunset dive). Except on the final day of the trip, when there are just two morning dives, before sailing back to the pier in Khao Lak.
The itineraries below are the most-common for each trip, but these can sometimes be changed for a number of reasons. Small changes are made due to weather & sea conditions, special marine life sightings, overcrowded dive sites, local-authorities' instructions, and the needs & requests of the paying guests. The safety & comfort of all guests is most important at all times.
Facilites, Layout and Specifications
Facilities Available with MV Dolphin Queen
Nitrox Available
Air con
Dinghy
Courses Available
Free Pickup
AV Entertainment
Vegetarian Food Available
Double Beds Available
Sundeck
Shaded Sundeck
Available to Charter
Beach Transfers
MOD_FEATURES_RINSE_TANKS
MV Dolphin Queen Layout

Main Deck

Upper Deck

Sun Deck

1. Diving platform.
15. Self-service counter.
2. Deck showers.
16. Double-bed guest cabin.
3. Gearing-up area.
17. Wheelhouse.
4. Compressors.
18. Sundeck.
5. Main stairs to upper deck.
19. Oxygen station.
6. Toilet / Shower.
20. Depth sounder and GPS.
7. Galley.
21. Life raft with survival equipment.
8. Crew cabins.
22. Nitrox blending station.
23. Fire extinguisher.
10. Anchor.
24. Sundeck shaded area.
11. Dinghy.
25. Satellite phone.
12. Bench.
26. Twin-bunk guest cabin.
13. Dining area tables.
27. Benches.
14. Stairs from upper deck to sun deck.
MV Dolphin Queen Specifications
Length:
24 metres.
Width:
5.5 metres.
Hull:
Wood.
Engines:
2 x 6 Cylinder 315 HP Hino Engines.
Electricity:
220 v AC 24/12 v DC.
Compressors:
2 x electric Bauer Mariner II (240 lt. per min) with air cooler and 40 Luxfer Tanks.
Water:
12,000 litres.
Navigation:
Radar, GPS Satellite Navigation, Depth Sounder, and Compass.
Safety:
CB Radio, satellite phone, life jackets, Sonar, First Aid, oxygen, life raft (with survival equipment).
Accommodation:
4x double cabins with air conditioning, 1x twin bed cabin with air conditioning, 3x 4 Bunks with air conditioning.
Boat Staff:
1 captain, 1 engineer, 1 cook, 1 assistant cook and 2 deck hands (attended First Aid +CPR Course).
Dive Staff:
6 Divemasters or Instructors (multi lingual).
Courses
There are several options for taking part in PADI diving courses aboard MV Dolphin Queen. The two most popular courses are Advanced Open Water and Nitrox Enriched Air, but there are several others available.
Advanced courses are very popular aboard liveaboard cruises and diving safaris. On Dolphin Queen, you get to complete all the dives with your instructor and also get the use of a dive computer for the duration of the cruise.
Nitrox diving (Enriched Air) is one of the most-popular courses to take on a diving safari, mainly due to the opportunities to stay deeper safer for longer and to reduce tiredness. On Dolphin Queen you get four free tanks of Nitrox to practise what you have learned, and there are several options for further fills during the remainder of the trip.
Courses
Courses
Prices

PADI:

Nitrox

(4 Dives)

Including: Includes 4 free Nitrox tank fills, manual, certification, use of Nitrox computer

209

USD

PADI:

Advanced Open Water

(14 Dives)

Including: Manual, certification card and use of computer for all of the trip

245

USD
Transfer details
Guests are expected to arrive at the PADI dive centre in good time for check in, paperwork checks, equipment fitting and final payment.
The dive centre is in the centre of Khao Lak, just 100 metres from the main intersection.
Free pick up from hotels and resorts in the area is available upon request.
Guests who are unable to meet the scheduled pick ups or would like private transportation are welcome to contact us to arrange a private taxi at the most competitive rates.
Booking / Enquiry
Booking or enquiring is easy follow these steps
Step 1:
Complete the form below by entering your details
Step 2:
We usually reply within 2 hours (please check your email & spam)
Step 3:
We can reserve your space(s) commitment-free for up to one week
Step 4:
Deposits to book are usually paid using any card, PayPal or bank transfer
MV Dolphin Queen Reviews
Read real reviews from people who have dived with MV Dolphin Queen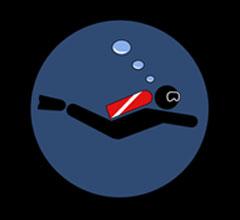 Veerle
Nationality: Netherlander
Dived: 01 May 2023
I've had the best time! It was my first liveaboard so I don't have anything to compare it to but I loved it a lot! The sweetest staff members and the best dive guides. The boat itself was also very nice, I slept like a baby the whole trip. The food was amazing too! Thanks for this adventure 🎉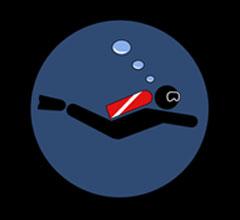 KIM
Nationality: South Korean
Dived: 01 May 2023
It was a fantastic trip. It was my first liveaboard, and I am grateful to the staff for making good memories. The food was so delicious and the diving was great. If there is another chance, I want to dive together. Thank you so much Jen.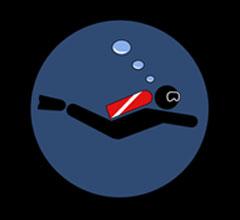 Really enjoyed the trip. There was great food and great diving!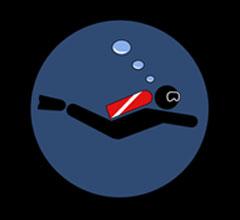 In February/March 2023 I did two liveaboards on different ships. I was picked up from the airport on time and taken to the diving center. There I was able to pack my diving equipment in a box and put my suitcase down safely. With the diving equipment and my small backpack, with spare clothes, washing bag, camera medication, etc., I was brought onto the ship with my fellow passengers. There the cabins were distributed and then
there was a briefing on the itinerary and the events on the ship. The cabins are small and there is little counter space and no storage space, but everything was clean. The 3 wet cells were sufficient and always clean (I'm very picky about that). The whole crew was always friendly and helpful. The food was varied and sufficient, unfortunately only lukewarm to cold. As an excuse you can name the size of the kitchen, there is not even a broom closet. The diving groups were well divided and small. The dive guides were attentive. However, the briefing was rather a lot of talk about sea creatures that you "might" see, the actual information was often patchy. The diving platform was very small and there was always a challenge before and after the dive. All in all it was a nice liveaboard that you can recommend. No Troubles Just Bubbles team with Jamie also did a good job. Thanks!
...read more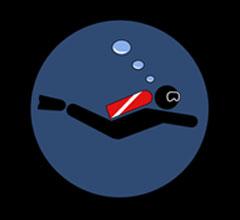 Great trip! Convenient boat with professional stuff and delicious food. Everything was perfect!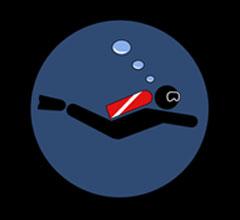 Did a 5D5N trip in Nov 2022. This boar is not a luxury LOB. In fact, its the most value for money LOB I can find for the Similans. But facilities (rooms/toilets etc) are clean and functional. You get to dive the same sites as other boats anyway. Compared to another boat I was on 6 years ago, Dolphin is more chill and relaxed. Timing can go off slightly. Dive guides move around on different LOBs anyway, so it depends on your
luck to get an experienced one. We were lucky to have a very experienced guide onboard who was constantly asking for feedback. There was a case of Decompression Sickness and everything was handled professionally. The Thai navy was called in to bring the diver to mainland for treatment. This was not the fault of anyone as she was following the rules as everyone else was. So get proper insurance! The group set off for Thap Lamu Pier from their office in Khao Lak at 7pm. So make sure you are at their office before that. Free pickup is available in Khao Lak. No dinner is provide on the 1st night and last day. Shampoo and body wash is provided and you got to bring any other toiletries you might need. The boat does not serve seafood so get your fix on mainland if you are a "fish-lover". The rooms on the boat are pretty small so leave your bulky stuff at their mainland office. It would be advisable for those who bring their own gear to transfer your gear into the dive baskets and repack after the trip at the office. Video and photo taking service is available in season and you can check with the staff on the pricing. Jamie (from Similan Diving Tours) was always contactable and response was prompt. Used their service as I had in my previous trip. No regrets!
...read more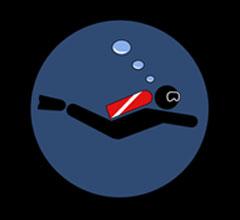 kindly coach, delicious food.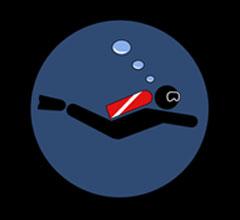 Benny Wu
Nationality: Hong Kongese
Dived: 31 March 2018
Improve work attitude ( Gold hair leader )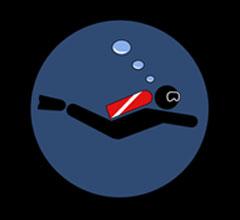 Trip was great. All good. Hope to do Myamar trip in future. Excellent diving, food superb, dive guides excellent. Great breifings. very pleased.